Garment Branding

When it's done right, company profiling pays off, saying a lot about you and your company. In fact, it's a true brand builder... reflecting your values and promoting a strong, consistent message! Corporate clothing and badging is a service readily available at BCS Group. Embroidering or screen-printing direct onto garments is a cost effective way of reproducing multi-coloured logos, giving a very professional image for your company – and your employees. Contact us today for all the details.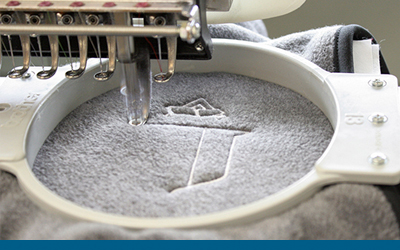 EMBROIDERY
Embroidery is the most popular way of applying a company's logo or brand to a uniform. Once you have sent us your logo and the final design has been approved, it can be setup ready to sew directly onto your garment. Each garment is individually quality checked to ensure that you receive the highest standard every time. Embroidered garments are the best way to establish a quality corporate identity as it produces an expensive looking product raising the profile of your brand.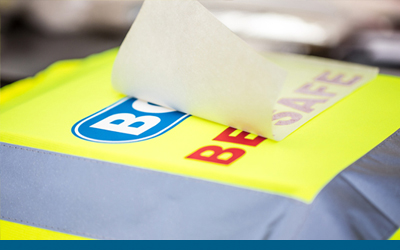 HEAT SEAL PRINTING
Heat Transfer logos are a low cost way of applying logos that contain small detailed wording or designs. Applied, as the name suggests, with heat, the transfers are very durable, making them suitable for the most hard-working uniform situations. Suitable for flat-weave fabrics only Heat Transfers are low cost and can be pre purchased in bulk to save on setup costs.